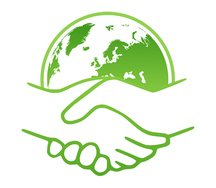 Our Promise
We provide you with upfront pricing, and won't surprise you with last minute hidden fees such as an environmental fee, pre-spray fee, trip charge, etc. We're not here to nickel and dime you. We're here to clean your carpets; spots, stains, and all. We're passionate about delivering an exceptional carpet cleaning experience. When you hire us, you're hiring a team of genuine professionals who are trained and skilled to deliver lasting value to your home.
Building Trust
Being invited into your home is all about trust. We consider ourselves humble guests in your home, and as such respect your personal privacy and space. By working hard to establish your trust through an open and honest working relationship, we frequently turn first-time customers into life-long clients. In today's world of fast paced quick-talking salespeople, we want to welcome you back to an era of old fashioned values.
The Healthier Option
Being "green" is more of a process than a definition; it's all about effective cleaning to create a healthier home. We consider it a way of life. We incorporate green initiatives throughout our company, not just in our products. By taking a step back and examining every aspect of our business, we are able to consciously reduce our environmental impact and carbon footprint. We'll be honest, we're not 100% green (yet), but we're working on it.
Call today for an estimate, 937-781-9005.
Fiber Dry Carpet and Upholstery Cleaning.