Carpet Cleaning
Our Unique 11 Step Cleaning Process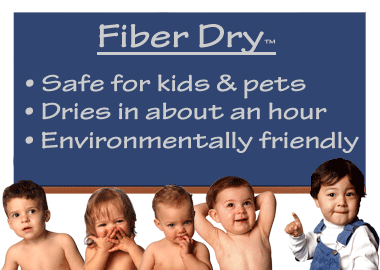 Step 1: Pre-Inspection
We will walk through your home with you to visually inspect the carpet. We'll identify potential permanent stains and give you an evaluation of expected results, as well as listen to any concerns you may have.
Step 2: Dry Extraction
Dry soil is removed by thoroughly vacuuming all of your carpet including the edges with our attachments. Removing dry soil is one of the most vitally crucial steps in any cleaning process. We only use Dyson Vacuum System which are replaced every 6 months to make sure we always have maximum power.
Step 3: Furniture Moving
Sofas, chairs and tables will be carefully moved. Larger pieces, such as beds and dressers are left in place.
Step 4: Pre-spot
Difficult spots are pre-treated with special solutions to increase chances of removal.
Step 5: Apply the Cleaning Solution
We then lightly spray our exclusive No Soap Series solution onto the carpet. This solution is a mild cleaning solution which immediately penetrates each carpet fiber, and starts breaking up the dirt trapped within.
Step 6: Machine Gentle Scrub and Extraction
We then use our powerful machine to gently scrub your carpets with our specially designed absorbent pads to lift up all the soil, stains and moisture from the carpets.The soil from the top of the fiber down to the base is gently wiped away. The dirt collects on the absorbent pad. We use both sides of the pad, then when it is dirty we use another clean pad. We continue until the soil and moisture are totally removed.
Step 7: Post Spot or Stain Inspection
Any spots or stains still remaining will get extra treatment with one of our many specialty spotting solutions.
Step 8: Wipe Down all Transitions
We wipe down all the transitions where the carpet meets hard surfaces for a complete clean appearance and finished look.
Step 9: Post Cleaning Inspection
We will walk through your home with you to point out the cleaning results to make sure that you are completely thrilled with the job.
Step 10: Final Grooming
We use a professional carpet grooming tool for raising the carpet pile and bringing back the fresh fluff, just like new look. Carpet grooming will extend the life of your carpet. It is a "must" process for proper carpet maintenance.
Step 11: Follow up
We will give you a courtesy call approx 5-7 days after our visit to make sure you are 100% happy.