Our carpet cleaning process is safe.
Our natural carpet and upholstery cleaning process uses an organic, nanotechnology-based treatment instead of harsh detergents, which leave residue and actually attract more dirt.
By not soaking your carpet and padding, most carpet dries within 2 hours. (Heavy traffic areas may take longer to dry.) Since our process does not soak your carpet and padding, there is no shrinkage during drying.
Our carpet cleaners are qualified technicians, bonded and insured, many of which have over 20 years experience with rug and upholstery cleaning.
Safe, environmentally friendly, dries quickly, applied by trusted carpet cleaning technicians.
"We had Fiber Dry come in to do my friends carpet prior to putting her house up for sale. Her carpet was very old and we were sure who ever bought the house would request a carpet allowance. Fiber Dry did an amazing job and we just couldn't believe the difference. Their staff was friendly, kind, and courteous from the lady that makes the appointment to the nice guys that come and do the cleaning. The cost was no different than regular steam cleaning but the results are so much better. I highly recommend Fiber Dry. By the way, my friends house sold in less than 24 hours and nothing was said about the carpet. Thanks Fiber Dry!"
AF: Dayton, Ohio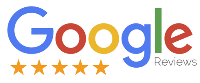 Dayton, Ohio's #1 Family Owned and Operated Carpet Cleaning Company.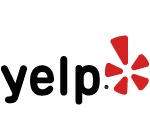 "I scheduled my carpets to be cleaned a week ago, and the team of two (Mike & Jim?) arrived on time. They were friendly, professional, and courteous while being fun to talk to. They first measured my carpets to let me know the actual costs, and I was given more than I asked for during the initial quote because of the carpet cleaning area. That's incredible. They vacuumed, then pre-treated and then cleaned the carpets. Most big name steam cleaning companies are in and out in 30 minutes, use your water, and the carpets are wet for many hours. Fiber Dry guys were here for more than an hour, were meticulous and patient and made sure all wet spots were wiped clean, the carpets were raked, and all footprints gone. I cannot believe they have only been gone for 30 minutes and the carpets already feel dry! This was well worth the money."
BA: Dayton, Ohio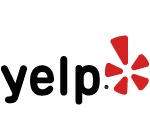 "We are very pleased with the job that Dave and Ed did today. Our carpets and rugs look fantastic and they were very personable to work with; professional and courteous. The prices to have this work done were very reasonable and discounts were offered being a new client. This was the first time I had carpet dry cleaned and I loved having the carpet dry cleaned verses steamed clean because the carpet and rugs were dry in 2 hours. I am looking forward to working with them in the future."
TD: Dayton, Ohio
Carpet Cleaning Services in Dayton, Ohio
YES! There are other carpet cleaning companies in Dayton.
If you are looking for the best carpet cleaning services your money can buy, make sure you ask these questions.
Interview Questions
We Serve
Dayton, Ohio and it's Surrounding Communities
Centerville | Springboro | Troy | Tipp City | Beavercreek | Clayton | Piqua | Fairborn | Xenia | Englewood | Bellbrook | Brookville